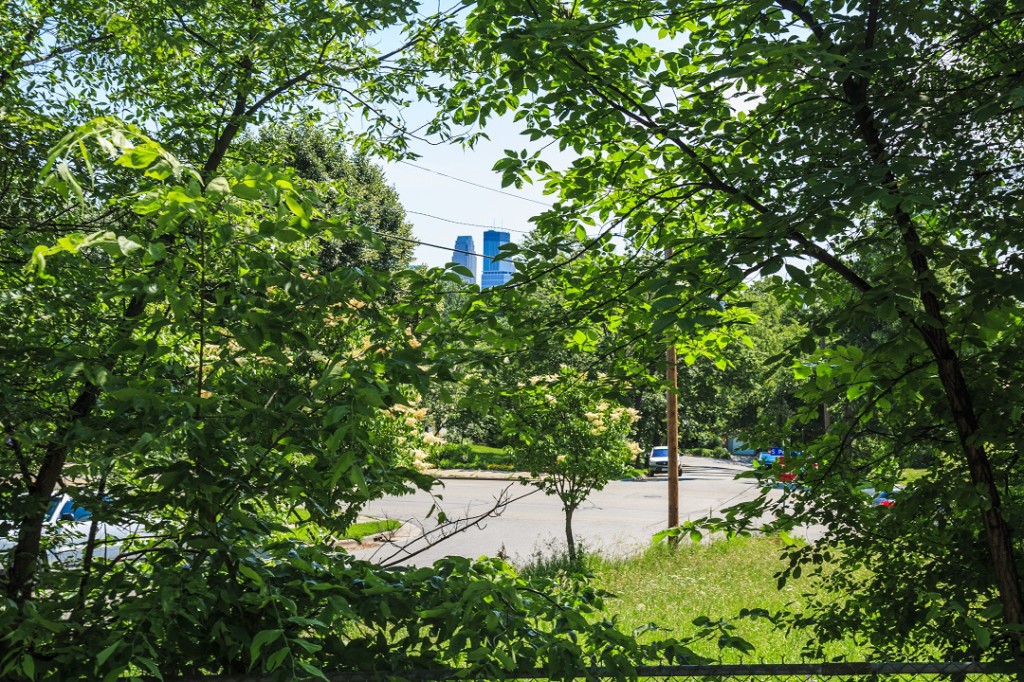 When it comes to ponderous reads, nothing in "Fore! Gone." rivals Chapter 29, titled "Minneapolis Mystery." (Hey, I didn't say the whole book was a dull read. There are 43 other chapters, and at least three or four of them contain a witticism.)
Anyway, I recently found out Chapter 29 needn't have read like something out of "The Noun Phrase in Ancient Greek: A Functional Analysis of the Order and Articulation of NP Constituent in Herodotus." (Apparently, there  really is such a book.)
"Minneapolis Mystery" was my seven-page attempt at pinning down the former location of the lost Bryn Mawr Golf Club, a long-gone but historically significant golf course that was founded in 1898 and, after its two incarnations shut down, spawned Minikahda Golf Club and then Interlachen Country Club. Though others had written about Bryn Mawr, most of the references to the golf course's precise location were vague at best.
So, figuring people might like to know exactly where Bryn Mawr GC was, I launched a labyrinthine expedition in print, citing addresses, property records, plat maps, blog entries, elevation charts and newspaper clips — pretty much everything but ancient sundial readings — in an attempt to disclose, within a city block or two, where the old golf-course grounds lay.
My reasonably educated guess read thusly: "… the Bryn Mawr course started near the Oliver Avenue clubhouse, briefly crossed Cedar Lake Road, then swept up the hill to the southwest, across Penn Avenue, to the hilltop, and played back toward the clubhouse in the area now occupied by Mount View Avenue."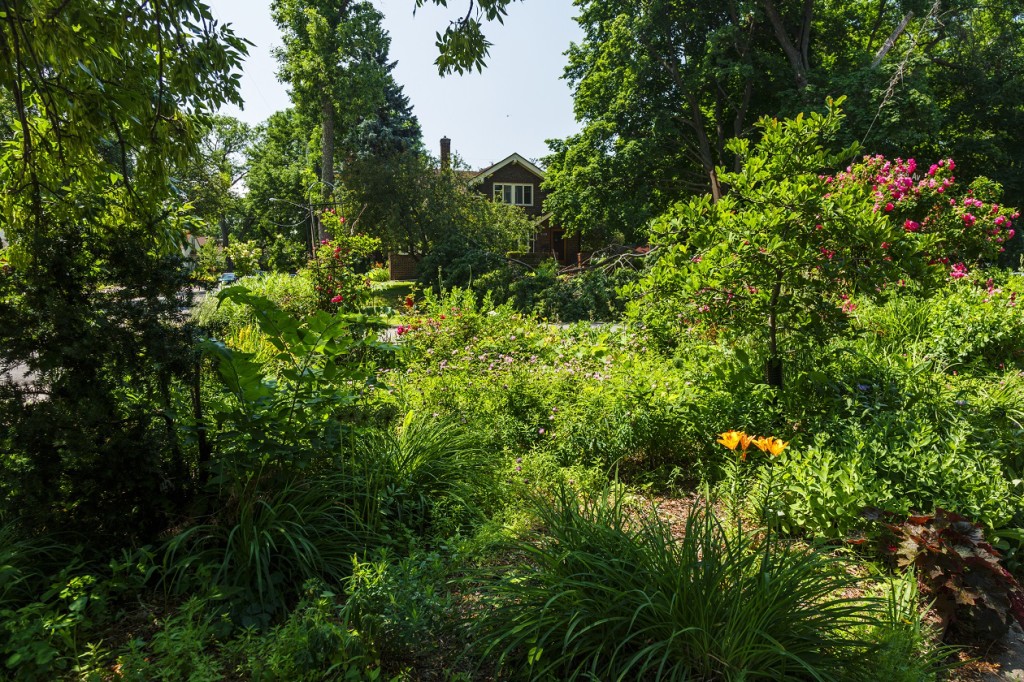 So stood the printed word, for almost a year.
And then, along came Joe Gladke.
Gladke is one of Minnesota's most well-informed golf history buffs. He has spent many hours researching the history of the game in the state and has scads (yeah, scads. It isn't a quantifiably precise term, but scads are scads, OK?) of newspaper clippings and other documentation at his behest.
An email I had sent to some Minnesota golf history buffs on a subject  marginally Bryn Mawr-related made its way to Gladke, and he responded with an email attachment and message that featured the phrase, "Have you seen this map before?"
Well, ahem, no, I hadn't. I opened the attachment and took a look. Voila. Gladke unraveled the Bryn Mawr mystery with a one-minute deployment of his scanner and a half-dozen mouse clicks. Here it is: a clip from the Minneapolis Tribune of Feb. 19, 1899, showing the exact location of what was Bryn Mawr Golf Club. Props to Joe Gladke.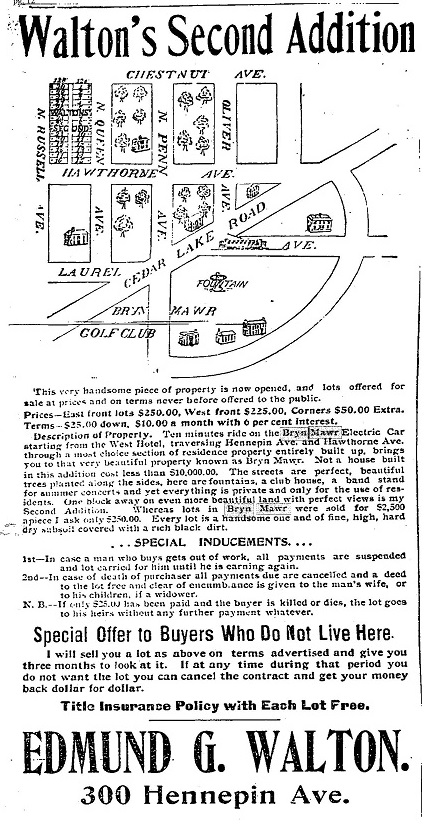 To add a bit of perspective, those of you who know the Bryn Mawr neighborhood might be familiar with the Cuppa Java coffee shop at the corner of Cedar Lake Road and Penn Avenue and the handful of business nearby.  Those business are all on or very near the area of the map above marked by the word "Bryn" in the "Bryn Mawr Golf Club" label.
There you have it. From a personal standpoint, the map has evoked equal parts sheepishness and satisfaction. Sheepishness that, with all the hours I spent searching online and otherwise, and using what I thought was every conceivable permutation in those searches, I never came across this map, which really shouldn't have been hard to find. Satisfaction in the map's verification of the old Bryn Mawr Golf Club grounds.  To borrow from a phrase once used postgame by Denny Green, "The Bryn Mawr course is where I thought it was!"

(About the photos in this post: both were taken by the preternaturally talented Peter Wong. The top photo was taken from near the intersection of Mount View Avenue and Penn Avenue, almost certainly on the grounds of the old Bryn Mawr course and looking eastward toward downtown Minneapolis. The bottom photo shows the Laurel Triangle, a small triangle of flowers and foliage at the intersection of Laurel and Oliver avenues and Cedar Lake Road, very close to the location of the second Bryn Mawr GC clubhouse on Oliver Avenue. If you have an interest in remarkable golf-course photos, I encourage you to make a visit to the photographer's website, PeterWongPhotography.com. Happy Thanksgiving.)