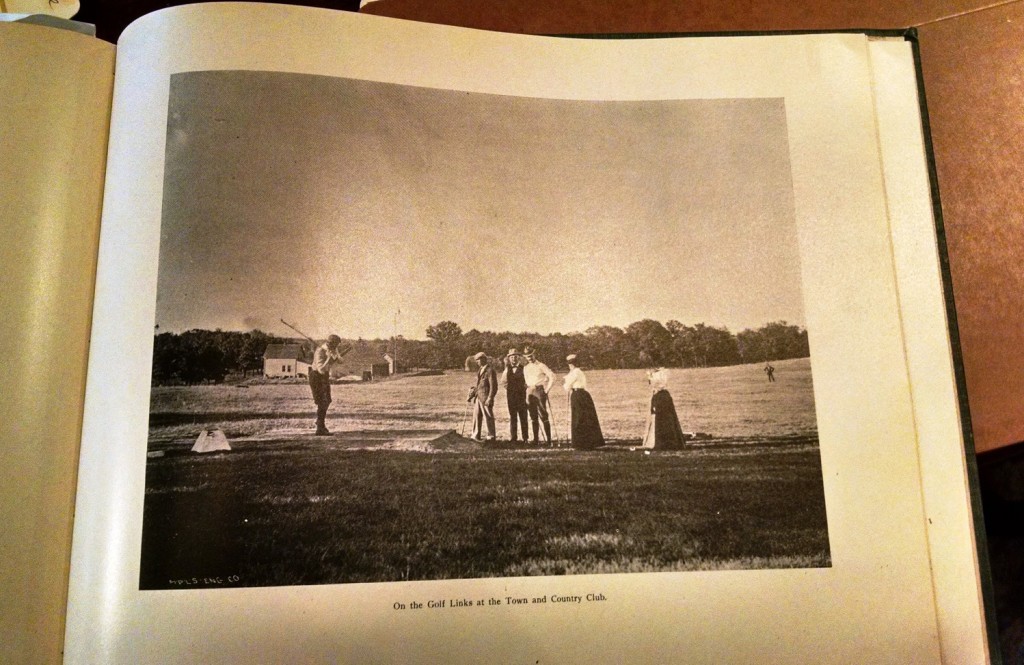 Minnesota golf, at least 116 years ago.
Yesterday, I came across the photo above in the library at the Hennepin History Museum in Minneapolis. I don't believe I've seen it before. I would guess it's one of the oldest half-dozen or so published golf photographs in Minnesota history, right up there with that cool photo of the woman with the long skirt and sick overswing on Bryn Mawr GC or Minikahda CC (if you dig, you probably can find that one, too. It is in Rick Shefchik's "From Fields to Fairways" book.).
Anyway, this photo is from the 1898 book "The City of Homes," published by The Times Newspaper Co. The book is little more than a rather random collection of photos, mostly showing Minneapolis scenes and sites. This photo was taken just across the Mississippi River in St. Paul, on Minnesota's first golf course.
It is titled "On the Golf Links at the Town and Country Club." (Click on the image for a larger view.)
I'm guessing this photo might even predate the "long skirt" photo, as Bryn Mawr opened in spring of 1898 (much more on that course in "Fore! Gone."), and its successor, Minikahda, didn't open for play until spring of 1899.
I would gladly entertain discussion on whether there are older Minnesota golf photos in existence. I could be entirely wrong. Thanks to the Hennepin History Museum for storing the book and allowing me to share the photo. Please don't flock there to take a look; the book is fragile.