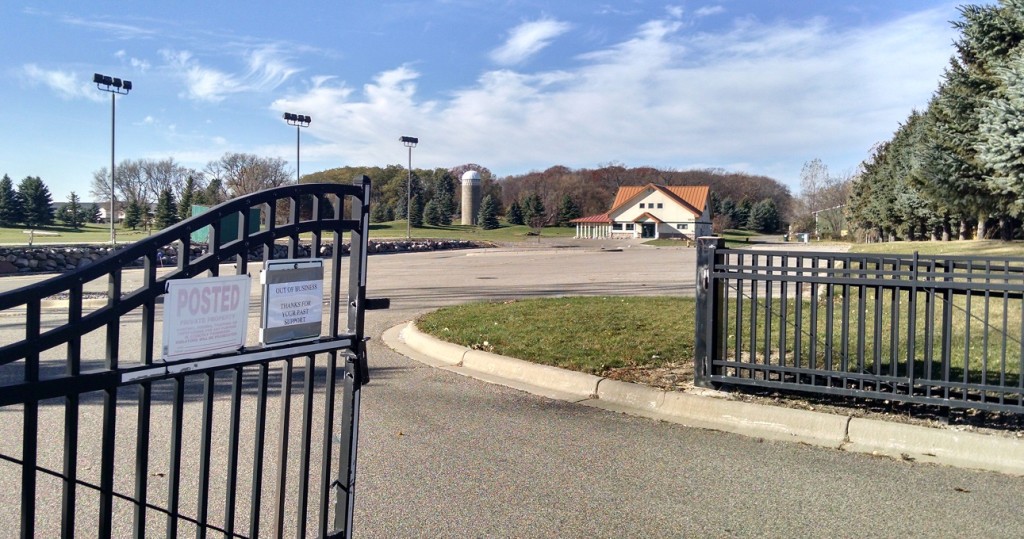 The trend of golf-course closings in Minnesota has not stopped, though at least the toll from the 2014 season isn't quite as heavy at this point as it was in 2013.
Four Minnesota courses closed last season, plus one just across the border in Wisconsin. This year, three have been shuttered.
Closed for good are Hastings Country Club (opened in 1947), Begin Oaks in Plymouth (pictured above, opened in 2000) and Minnetonka Country Club in Excelsior (opened in 1961).
I'm not privy to details other than what's been in the news, so links to three news stories are posted below. According to my count, that makes 29 golf courses abandoned in Minnesota since the year 2000. Add in the additional 80+ covered in "Fore Gone. Minnesota's Lost Golf Courses 1897-1999," and it makes well more than 100 lost golf courses in the state's history.
The full list of 29 lost courses since 2000 can be found in the "Another four bite the dust" post on this website.
Here are the links to news stories (apologies; I can't get the direct linking device to work):
Hastings CC: http://www.twincities.com/localnews/ci_26694896/hastings-country-club-closed-its-140-acres-sale
Minnetonka CC: http://www.startribune.com/local/west/280114182.html
Begin Oaks: http://www.twelve.tv/news/newsitem.aspx?newsid=324&newsitemid=25693