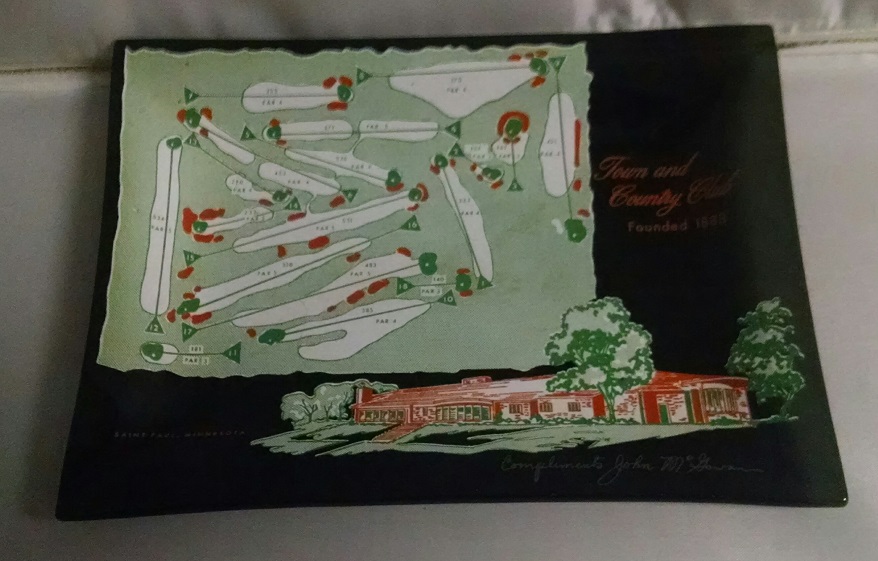 A few weeks ago, I posted an old photo of Town & Country Club, from the 1898 book "City of Homes," and speculated that it might be Minnesota's first golf photograph with a verifiable date. Is it? Was it? I'm still stumped, but I haven't heard of or come across anything verifiably older.
Last week, however, I Googlified (that's a short, highly technical term for "discovering via the Internet") a handful of photos that we'll call close runners-up, plus an interesting and very old account of T&CC, Minnesota's first golf course.
Times — and views — were different then, judging by the description of what was then the second hole:
"From a point near the green of this hole may be obtained a wonderfully beautiful view of the whole of Minneapolis and the country surrounding it on each of three sides and for more than fifteen miles in every direction, as well as of the great bend of the Mississippi River."
So states a paragraph in "Golf," a magazine touted as the "official bulletin, U.S.G.A.," in its January 1899 issue published out of New York. That issue features St. Paul's Town & Country Club as its opening story, immediately following a section of ads for the likes of Slazenger golf balls, John D. Dunn's "celebrated One-Piece Drivers and Brasseys," and winter vacations in Bermuda.
The story is simply titled "The Town and Country Club of St. Paul." It features 17 paragraphs of information about the golf course's organization and layout (only nine holes in 1899; it expanded to 18 in 1907). The story also features four photographs, leading with a full-page photo of the clubhouse and ladies' putting green and including a panoramic photo from No. 9, a hole dubbed "Westward Ho!"
As much as I would like to post the photos here, I don't believe Google would approve, at least not if I interpret their rules of use correctly. But if you're a fan of way-early golf in Minnesota, the story is worth a look. You can find it here: Town and Country Club, St. Paul
Oh … what's with the photo at the top of the post? It's an old Town & Country Club candy dish I found last fall at a Twin Cities estate sale, with the modern 18-hole layout featured on it.
And below is a photo of modern-day T&CC, taken at the very dawn of the 2015 golf season: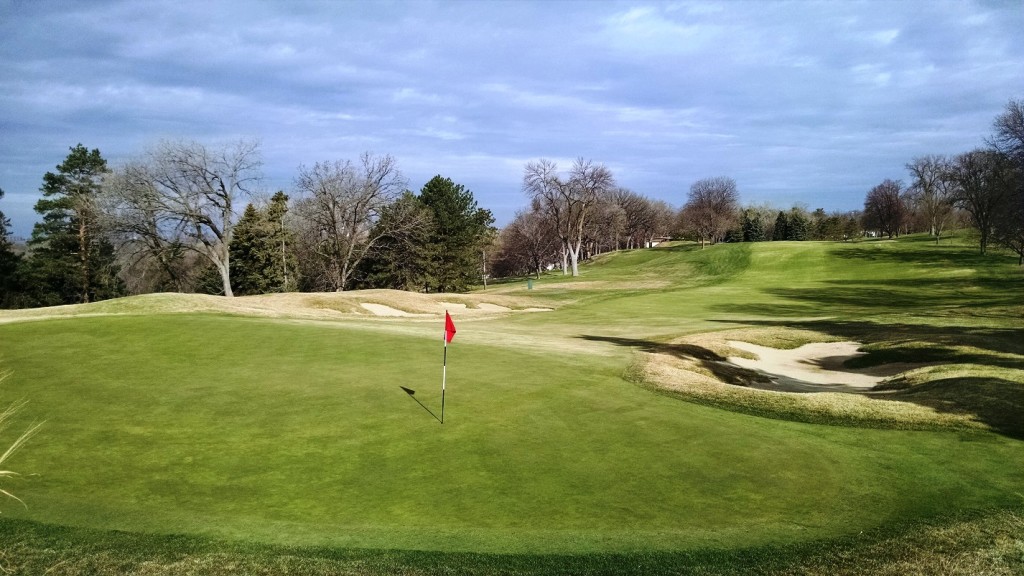 The following two tabs change content below.
Joe Bissen is a Caledonia, Minnesota, native and former golf letter-winner at Winona State University. He is a sports copy editor at the St. Paul Pioneer Press and former sports editor of the Duluth News-Tribune. His writing has appeared in Minnesota Golfer and Mpls.St.Paul magazines. He lives in St. Paul, MN.  Joe's award-winning first book, Fore! Gone. Minnesota's Lost Golf Courses 1897-1999, was released in December 2013.
Click here to order
Latest posts by Joe Bissen (see all)