With Hillcrest Golf Club about to join the ranks of Minnesota's lost golf courses as one of its most distinguished members, it would seem a shame to just let it fade off into the
late-October sunset.
Hillcrest is scheduled to permanently close its 18-hole layout at the end of the month, bowing out after its 97th season in the very northeast corner of St. Paul. Some of the course's regulars are understandably downhearted about the closure, as Dave Orrick of the St. Paul Pioneer Press noted in a tribute to Hillcrest published shortly after the news of its demise was announced in late July.
I would be interested in hearing from more golfers who remember Hillcrest. What will you remember most? The players? Staff? The course? Any favorite holes? Any holes you will curse until your dying day, even if you generally loved the place? Any tournaments you won? Any tournaments you didn't win (I'll bet there were plenty)? Ever play it during a torrential rainstorm or snowstorm or withering heat wave? (Or all three, considering, well, this is Minnesota?)
Respond to this blog post or send me an email (my last name, my first name, at gmail) and I'll publish your thoughts. I also would love to post a photo or four. Surely you can do better with photos than what's in my "stash," which consists of two photos — I don't even know which holes they're of — taken while lurking around Hillcrest's perimeter for 10 minutes in late September. (Update, Oct. 12: Valerie Reichel outdid my by 500 miles on the photo front. My two photos are posted below. Her much better photos are interspersed.)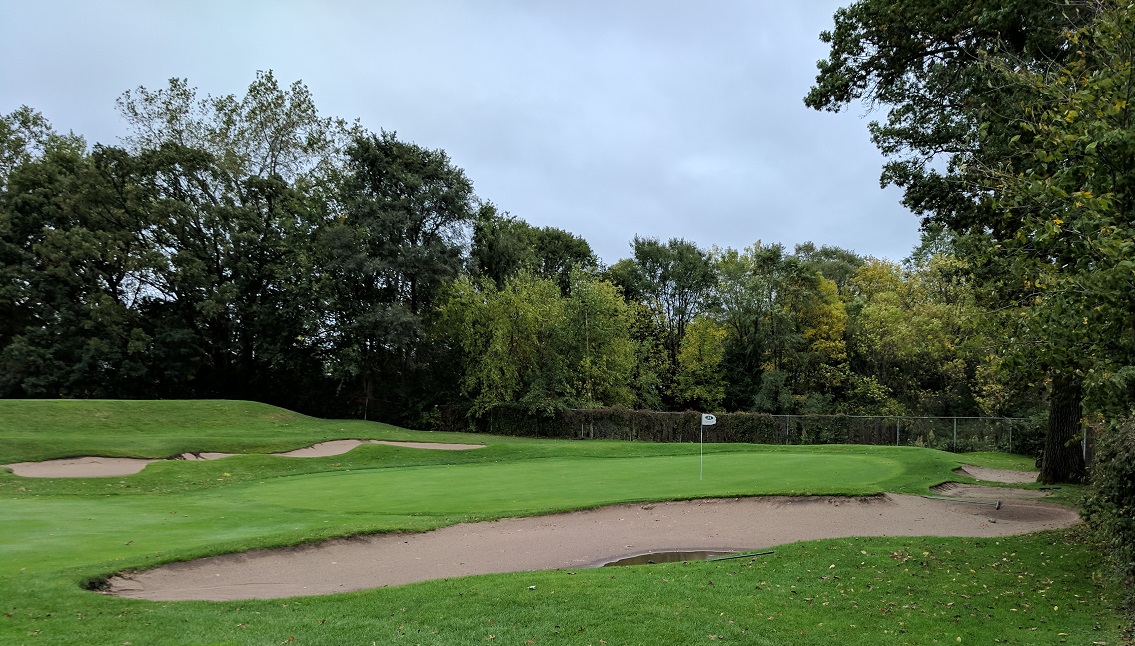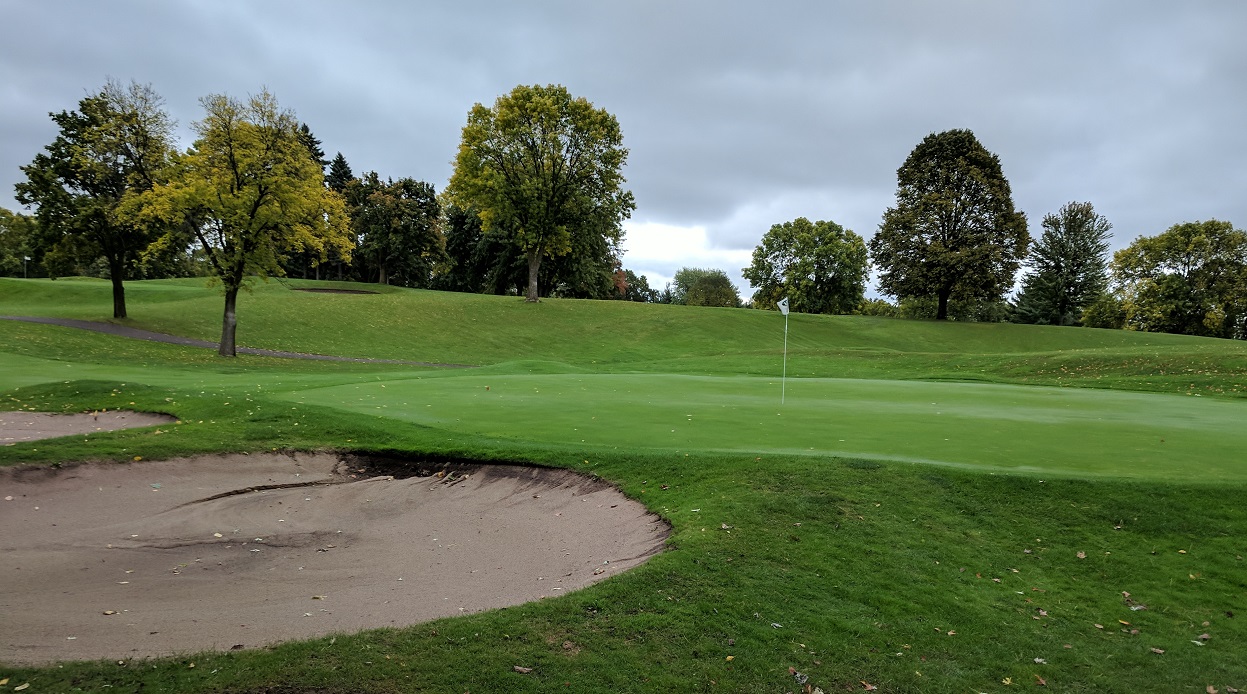 In the meantime, though I never had the privilege of playing the course, here are a couple of other tidbits about Hillcrest, as it relates to other lost courses:
— Hillcrest was established in 1921 and notably designed by Tom Vardon. Sad to see Vardon's design work slowly fading away. His lost courses in Minnesota now number eight : Hillcrest, Bunker Hills (the one in Mendota Heights, not Coon Rapids), Ortonville, Shattuck (Faribault), Matoska (Gem Lake), Sauk Centre, Quality Park (St. Paul) and Westwood Hills (St. Louis Park).
— Before it was bought by Steamfitters Pipefitters Union 455 in 2011 for $4.3 million, Hillcrest was known through much of the 20th century as the Jewish golf club in the eastern half of the Twin Cities. But it wasn't the first Jewish golf club in the east metro.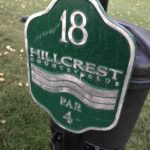 That distinction belonged to Northwood in North St. Paul, about a mile northwest of Hillcrest. Northwood was established in 1915 and spent 30 years as the east metro's Jewish golf club before the membership bought Hillcrest in 1945 and made Hillcrest, formerly a public course, private and Jewish-affiliated.
— How many lost courses in Minnesota's capital city? Hillcrest is the fourth, that I know of. The others: Quality Park (1925-unknown), Merriam Park (1900-06) and the historic Roadside Golf Club (1897-1903).
So, let me know about Hillcrest. Thanks in advance.
Nick Brozak comments: I've had the honor of working at Hillcrest on the grounds crew for the past 7 years, the last 3 as the assistant superintendent, and I just wanted to share what Hillcrest meant to me. I will never forget Hillcrest. It's where I got my start working in the golf industry and it's where I learned to love and respect the game of golf more than I ever had. When October 31st came and Hillcrest was officially closed it was one of the saddest days of my life, and I know I wasn't the only one that felt that way. The location of the course was far from prime, but when you got onto the course you would forget about all the commotion of St. Paul and take in the beautiful scenery of the course. The course wasn't super long but the hills and doglegs would still give you a challenge and the greens didn't curve every which way but they were quick and true. (My favorite greens ever.)
Like I said earlier I will always remember Hillcrest for what it has done for me in my profession and my love of golf!
The following two tabs change content below.
Joe Bissen is a Caledonia, Minnesota, native and former golf letter-winner at Winona State University. He is a sports copy editor at the St. Paul Pioneer Press and former sports editor of the Duluth News-Tribune. His writing has appeared in Minnesota Golfer and Mpls.St.Paul magazines. He lives in St. Paul, MN.  Joe's award-winning first book, Fore! Gone. Minnesota's Lost Golf Courses 1897-1999, was released in December 2013.
Click here to order
Latest posts by Joe Bissen (see all)