Been awhile, Tom. Good to see you again.
Truth be told, I never knew Tom. Never met him. Don't think I've ever even met someone who met him. Tom, who died in 1938, was from a different era and a decidedly different social circle. But how could I not feel a connection?
Tom is Tom Vardon, one of the four most important figures in the early development of Minnesota golf. Depending on your point of view, Vardon, the brother of six-time British Open champion Harry Vardon and former longtime head professional at White Bear Yacht Club, is either A) one of the most prolific and gifted course architects in Minnesota golf history or B) the most prolific and gifted architect of lost golf courses in Minnesota history.
I'll concede that I may be the only person alive with the "B" viewpoint, but whatever.
Vardon designed or contributed to the design of at least 40 courses in his native England and the Upper Midwest. Among them were five lost courses that were covered in "Fore! Gone." — Bunker Hills, Matoska, Ortonville, Quality Park and Westwood Hills — plus more than 20 still-existing courses in Minnesota, including University of Minnesota-Bolstad, St. Cloud Country Club, Stillwater CC and Phalen Park.
Before this weekend, I hadn't set foot on a Vardon creation in probably three years, since I left an old Westwood Hills green site hidden on the grounds of Westwood Hills Nature Center in St. Louis Park. But the weekend offered a new opportunity to peruse another of Vardon's gifts to Minnesota golf: Southview Country Club.
Southview is where, over the weekend, I reacquainted myself with Tom Vardon. The venue on the southern edge of West St. Paul is the annual host of the Tapemark Charity Pro-Am tournament, which features not only outstanding golf by many of Minnesota's top players but also outstanding contributions to the community — the Tapemark benefits organizations that help people with disabilities and has raised, according to its website, $7.2 million since the tournament's inception in 1972.
The Southview that golfers see today — green and lush and tree-lined — is most certainly not the Southview on which Vardon and Walter Hagen faced off in a 1925 exhibition match, prompting Hagen to comment, according to Rick Shefchik's "From Fields to Fairways" book on Minnesota's classic courses, "I never thought I'd play an exhibition in a nanny goat pasture."
Nanny goats be gone: After opening with nine holes in 1922 and expanding to 18 (with sand greens) in 1924, Vardon conducted the first hands-on, professional design of Southview in late 1927. The club adopted some revisions offered by A.W. Tillinghast in 1936, and Jerry Pirkl engineered a significant redesign in 1967. Today, the course is known as a relatively short (6,404 yards off the back tees) but challenging test because of the strategy required in negotiating its doglegs, changes in elevation, trees and hazards.
I presume there are elements of Tom Vardon's design golf that remain on the Southview grounds, whether it be in routing or green structure or bunker placement. Until last weekend, I never had been closer to the Southvew playing grounds than within a few steps of the first tee. But afforded an opportunity to walk the grounds during Sunday's final round of the Tapemark, I took in some impressive greensward and thought about my old friend Tom.
These are the sights I saw, offered in no particular order other than the order in which my strides decided to take me. I'll keep the commentary limited, as I'm not familiar enough with the layout to offer many details.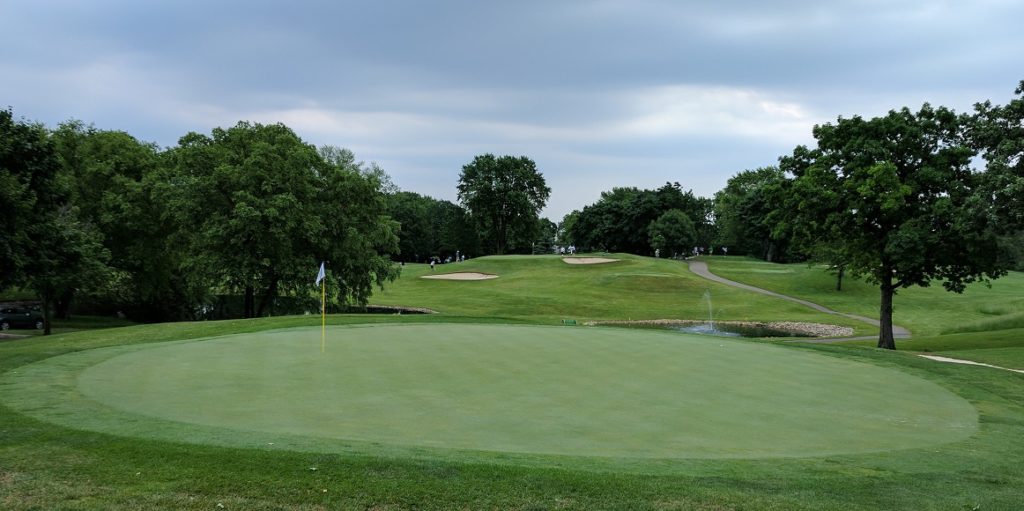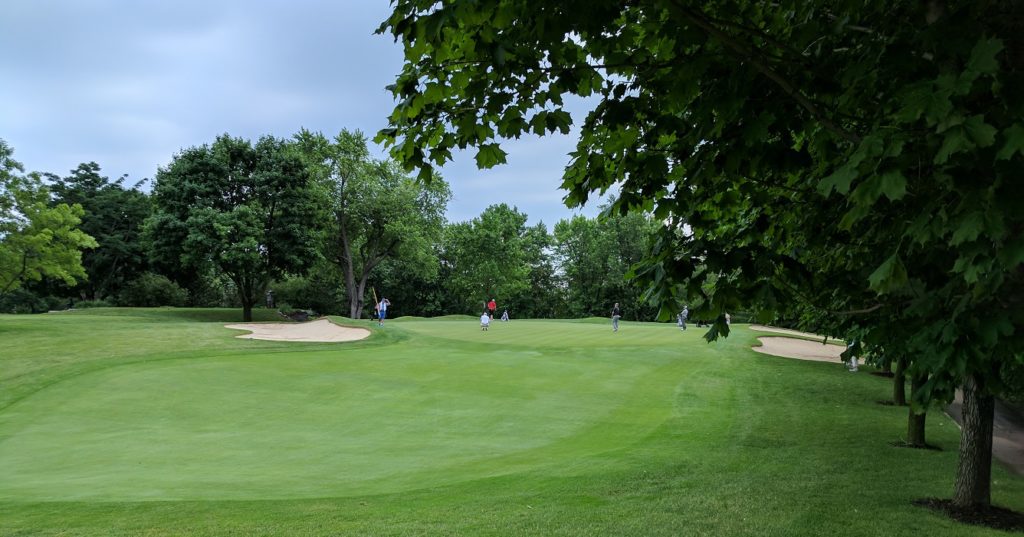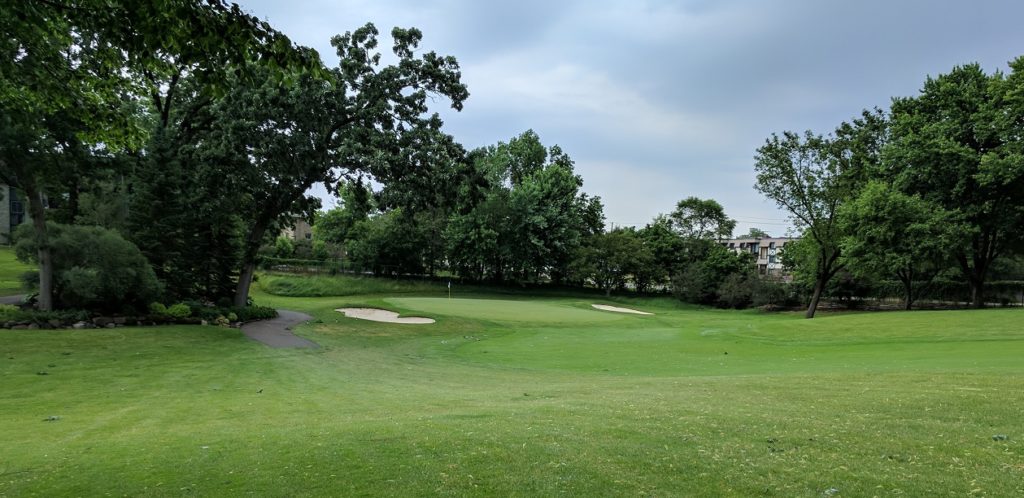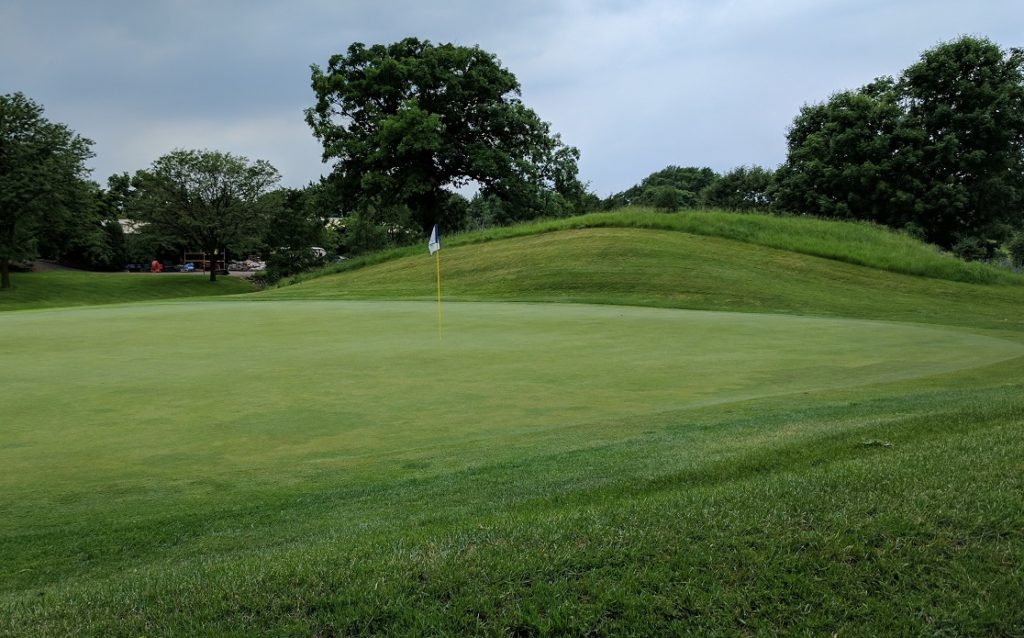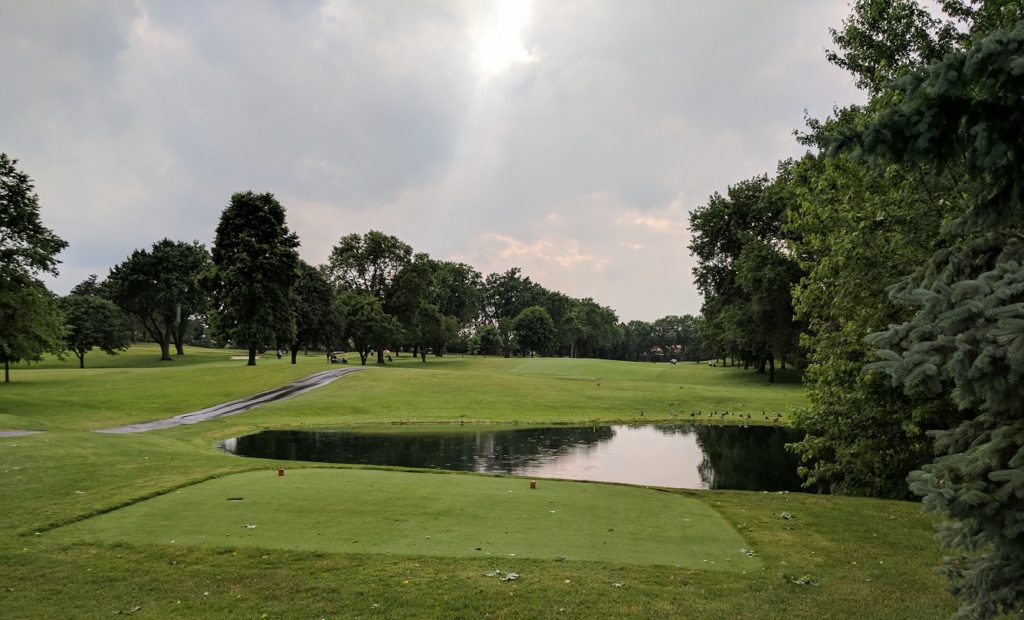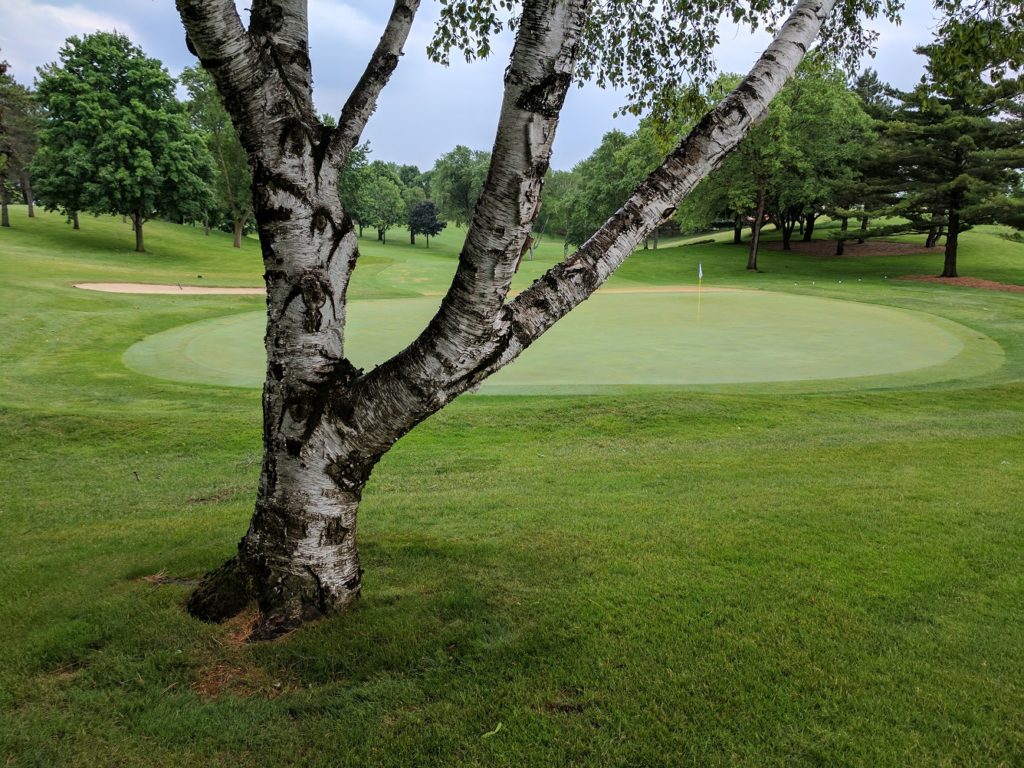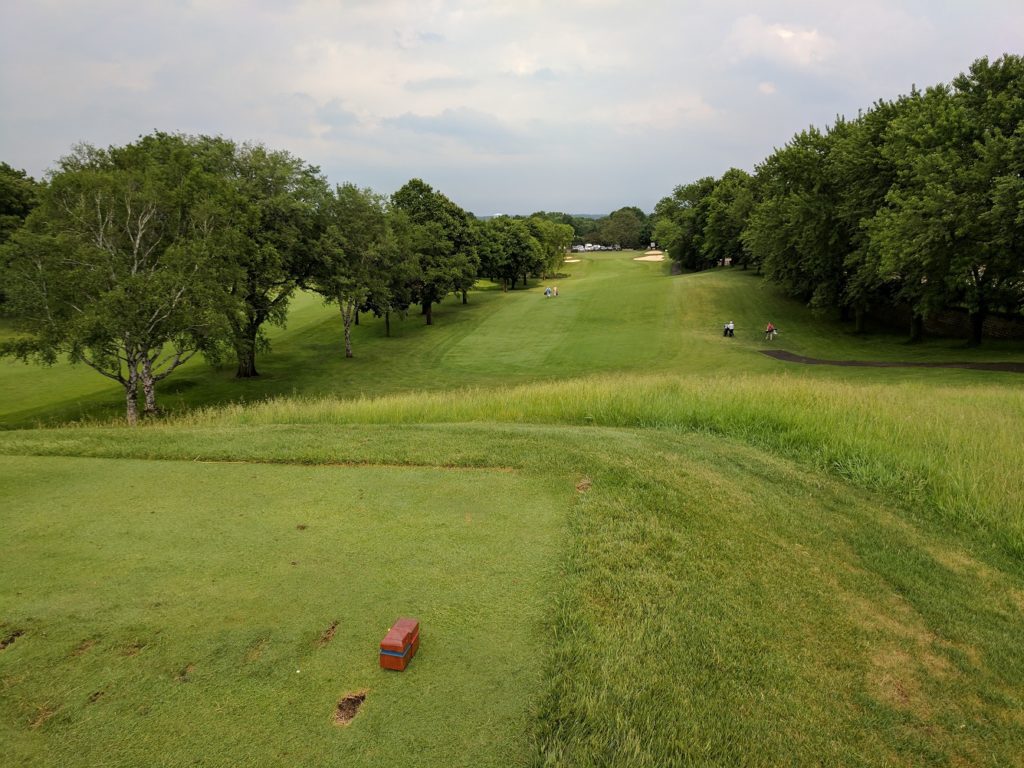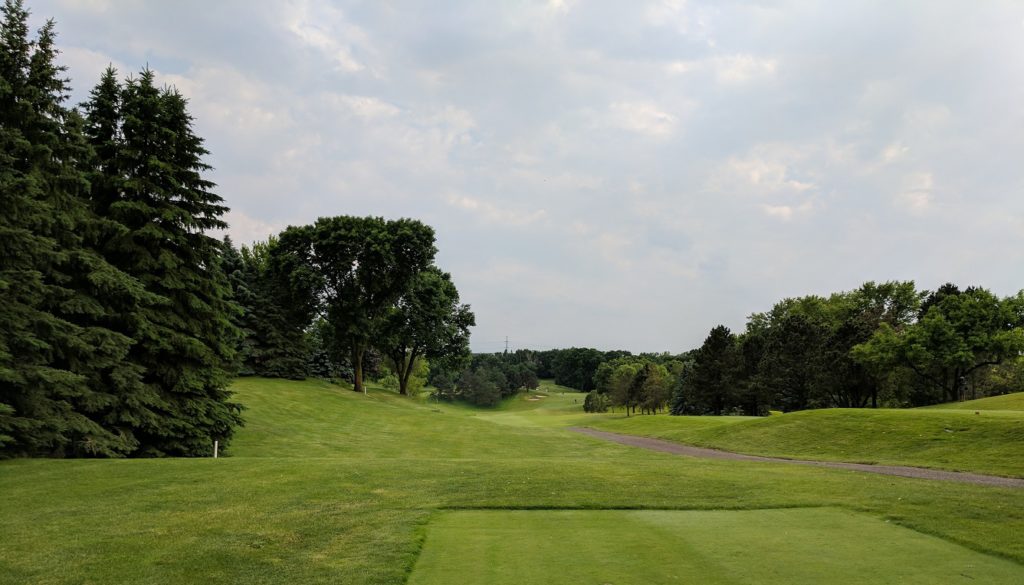 The following two tabs change content below.
Joe Bissen is a Caledonia, Minnesota, native and former golf letter-winner at Winona State University. He is a sports copy editor at the St. Paul Pioneer Press and former sports editor of the Duluth News-Tribune. His writing has appeared in Minnesota Golfer and Mpls.St.Paul magazines. He lives in St. Paul, MN.  Joe's award-winning first book, Fore! Gone. Minnesota's Lost Golf Courses 1897-1999, was released in December 2013.
Click here to order
Latest posts by Joe Bissen (see all)